Drahtlos Kommunikationssystem für Unterricht
With this communication system for education you will help improve the verbal communication during lessons or training. AXIWI ® is ideal for both vocational education and theoretical education, and can be used in both practice rooms or big lecture halls.
Students will get their information without interference from other sound sources via a headset or earplugs, which is plugged into the AXIWI. It will help the students concentrate and focus on the information provided and reduce the temptation of non-necessary talk between themselves.
Helping education improve
The system can be used for both one-way and two-way communication, it is possible to easily switch during a presentation from one-way to two-way and back without problem. A common problem in education, especially when in a noisy environment or in a big lecture hall, is that vital questions asked by one student may not be heard by all. With AXIWI, if a student has a question, they can ask it via the microphone in their headset, and everybody in the classroom will be able to hear the question asked.
AXIWI can broadcast on 4 different channels, which also makes the system ideal for group work if for a particular project people need to work in small groups. Each group can use the AXIWI to easily communicate with each other without the necessity of actually sitting together. The maximum number of people in the audience listening is 248.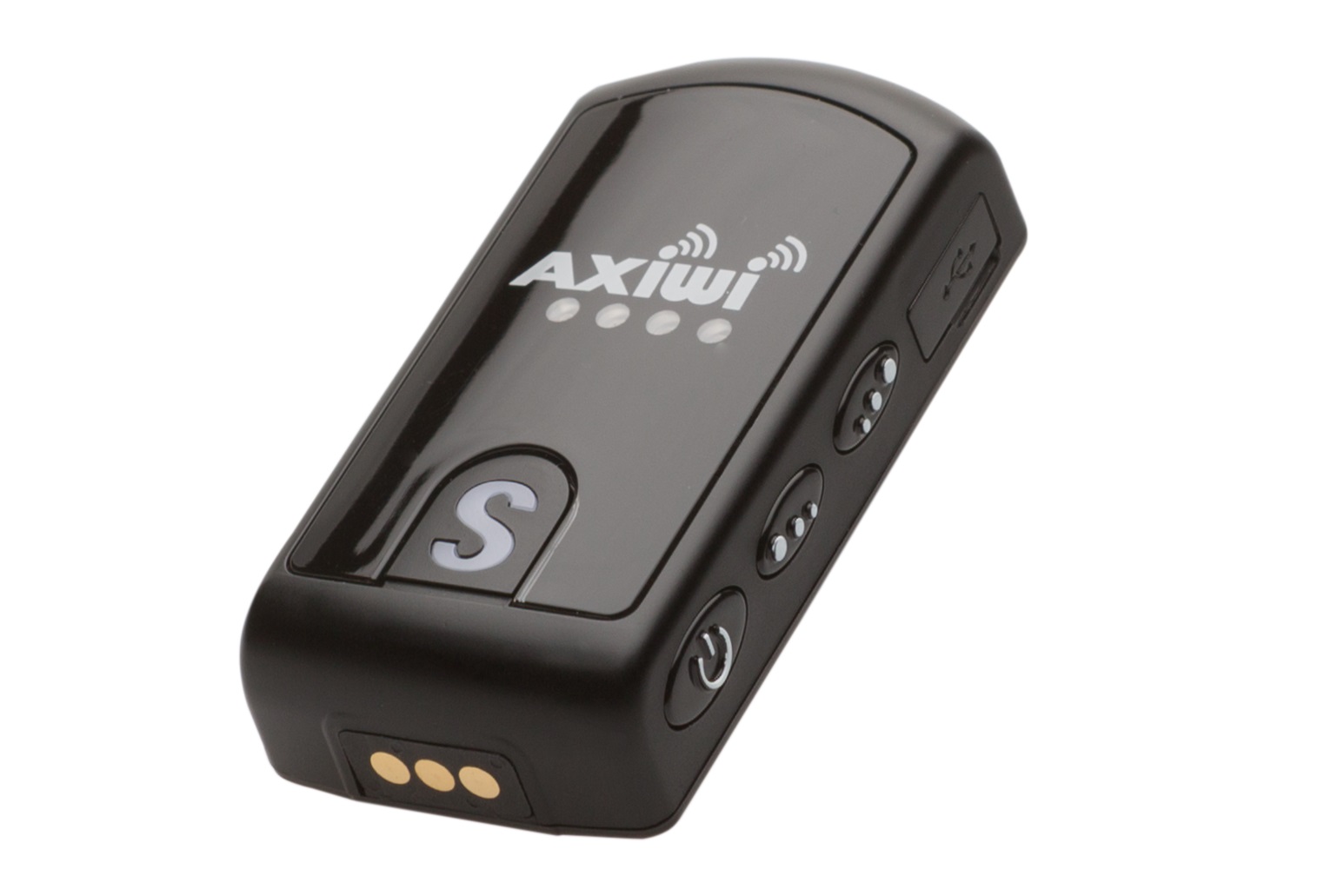 AXIWI Communication System
The AXIWI communication system only weighs  39 grams, has a safety lanyard and a clothing clip. The communication system is powered by a rechargeable battery and has a service life of 8-12 hours. There are various headsets available. The AXIWI communication system allows five people to communicate with each other simultaneously, others can listen in or break  into the conversation.
Customer service
Any questions? We would love to be there for you!
An immediate answer? Call +31 (0)180-691 400 between 8:15 am and 5:15 pm
Mobile phone: +31 614 16 45 02 (out of working times)
Mail to: info@axitour.eu and we will reply your question as soon as possible.