Wireless communication system for mountain sports

Not being able to see each other, but still be able to hear each other without the need for raising your voice or yelling. This is one of the many advantages of using this super lightweight wireless and completely handsfree communication system for mountain sports. Speaking with each other is as easy as it would be with a telephone. Communicating using an AXIWI ® helps to improve your personal safety and communications between you and others in your group. An assortment of compatible lightweight headsets are available to help you find one that is comfortable to you.
See all the products and additional accessories.
Up to 3 people can talk directly with each other, they are connected with each other continuously. There is no need for pressing buttons, or waiting for others to finish their message and releasing buttons or channels so someone else is allowed to talk. A direct three-way conversation is easy with this system! This is the perfect tool for giving each other advice on the fly, using normal speaking volumes. Whether you need to inform someone of a potentially dangerous situation or you just want to point out a beautiful view, Axiwi ® makes oral communication easy.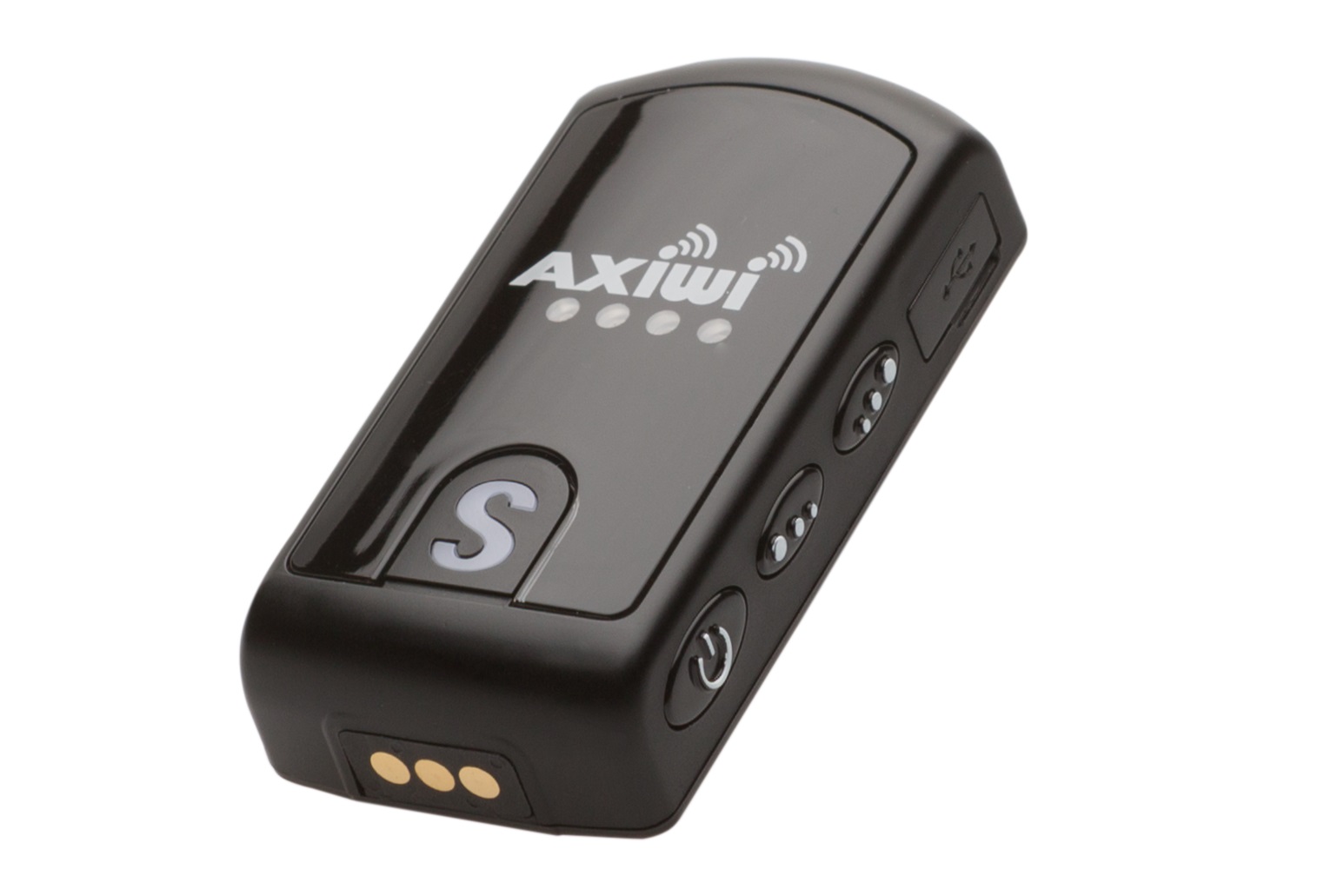 AXIWI Communication System
The AXIWI communication system only weighs  39 grams, has a safety lanyard and a clothing clip. The communication system is powered by a rechargeable battery and has a service life of 8-12 hours. There are various headsets available. The AXIWI communication system allows five people to communicate with each other simultaneously, others can listen in or break  into the conversation.
Customer service
Any questions? We would love to be there for you!
An immediate answer? Call +31 (0)180-691 400 between 8:15 am and 5:15 pm
Mobile phone: +31 614 16 45 02 (out of working times)
Mail to: info@axitour.eu and we will reply your question as soon as possible.